Timesheets and Expenses Management App
Evoke Online Timesheets has been specifically designed to allow recruitment agencies to smoothly move away from the paper timesheets process to help them reduce errors and increase their profitability. Evoke Online Timesheets is being used by a number of UK agencies and is already a key tool for a number of hiring managers from some of the UK largest companies.
The app adapts instantly to Andoid, Windows and IOS operating systems, working on iphones, watches, android tablets and phones, Ipads, Windows desktops, Macs, etc etc.
Timesheets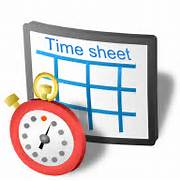 Timesheets
Enter Timesheets on any device, submit them, corect them and check their approved status.
Timesheets:

Contractors can submit timesheets from any device direct to their approver using a dedicated app
Hourly, Hourly & Overtime and Daily rate entry supported
Contractors provided with total timesheet value upon timesheet completion
Contractors able to access and view historical approved timesheets


Expenses
Expenses
Enter Expense form on any device; take photos of receipts, update each day before submitting, check if approved or paid.
Expenses:

Contractors can submit expenses on the go from any device using a dedicated app
Contractors able to add to expense form daily with saving of un-submitted timesheets supported
Add photos of expense receipts direct to app from device Camera or Photo Album
Add a description to each expense


Approvals
Approvals
Managers approve timesheets and expenses of their contractors and Agents approve payment.
Approvals:

Managers able to View, Approve and Reject Timesheets and Expenses
Customisable rejection reasons for incorrect timesheets
One click approval for managers
Timestamped approvals to assist invoice purposes



Email Notifications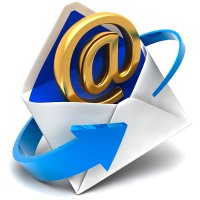 Emails
Whenever a timesheet or expense form is submitted, rejected, re-submitted or approved; personalized emails are sent to the appropriate manager, contractor or agent.
Email Notifications:

Full customisable notification system within app to ensure prompt approval
Managers receive email to alert them to new timesheets and expenses with Contractors BCC'ed
Agents receive email to alert them to approved timesheets and expenses with Managers BCC'ed
Notifications sent from your email address to ensure no missed communications
---
Benefits for an Agency:

Stay in control by seeing where a timesheet is in the approval process allowing you to know whether to chase a manager or contractor.
Identify red flags by being able to see when a contractor hasn't submitted a timesheet at their usual time or a manager hasn't approved by a usual time.
Notify contractors and managers of timesheet/expenses submissions and approvals.
Save time & Money. A consultant with a plan of £2,500 can become £62.50 more profitable per week with online timesheets.
Benefits for Candidates and Clients:

Dedicated apps for candidates and clients compatible with any mobile device, tablet, or laptop/desktop.
Submit, View, Approve & Amend timesheets.
Upload receipts instantly to app using camera of mobile device/tablet.
One click timesheets & expenses approval.
Accessible record of previous timesheets and expenses.